Zoom the image with mouse
Electric Mosquito Killer Lamp
Tired of being bitten? Let's lure these suckers to their death.
Too violent there? We wouldn't say so. Because no one has time to deal with the itchy-agony that comes with mosquito bite after mosquito bite. Stop wishing for peace with sprays and horrid-smelling essential oils and get some real work done with our built-to-perform Electric Mosquito Killer Lamp.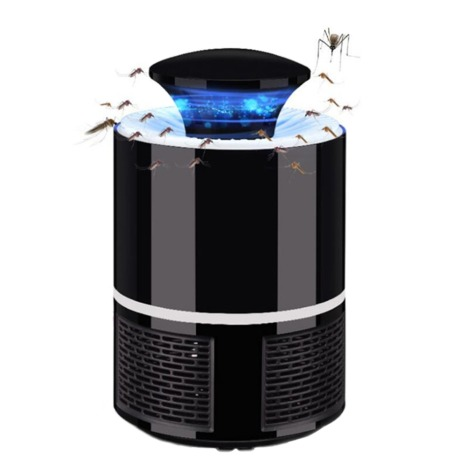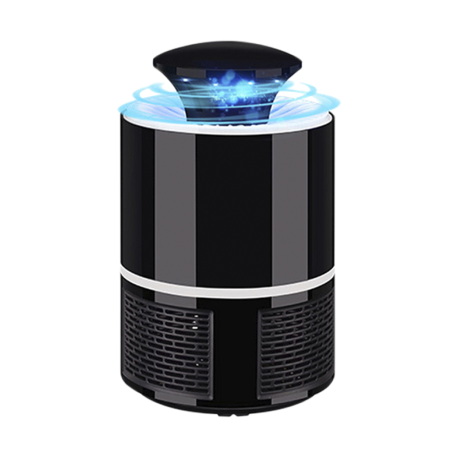 Allure with UV light
Mosquitos (and many pests such as house flies) are attracted to light. Our machine radiates blue UV light to lure mosquitoes into the chamber where a high-efficiency cyclone suction kills them quickly. Our mosquito-killing device radiates low noise for a non-disruptive solution that works anywhere.
Go chemical-free for a safer space
Keep colleagues or family and friends safe without the unpleasantries of traditional chemical-heavy bug sprays and pesticides. Our Electric Mosquito Killer Lamp ensures not an ounce of bad into your home or office for high performance that's not only quiet, but effective.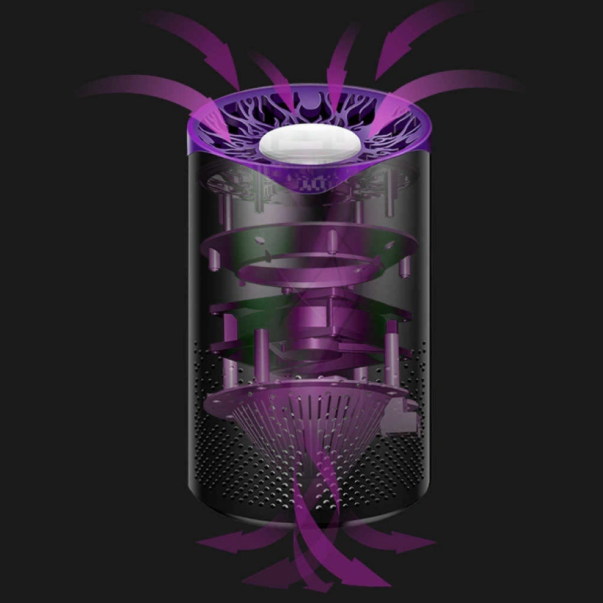 Power by USB
Designed with a built-in 5V 400 mAh rechargeable battery, you can conveniently charge up this mosquito-killer with a USB charging cord (one included with your purchase). That means whether by laptop or wall outlet, you can power up this must-have device anytime, anywhere.
Ready for some peace finally?
Get the most out of your pest killer
Place the device 1.6 to 3.9 feet above the ground for best mosquito-capturing results.
When the mosquito killer is on and working, turn off all other light sources in the room. The darker the room, the better. This way the mosquitoes will be only attracted to the machine.
Ensure humans are not right next to the machine during use.
Turn the mosquito-trapping device two to three hours before going to sleep. Put it in the corner of a room (away from the bed) for better results.
Keep the machine away from high spaces such as dressers to avoid it possibly falling. Fan blades can be damaged.
Compact-sizes for convenience
Our UV-light device measures 4.72 x 7.48 in (W x L) for a non-bulk solution that doesn't take up too much space. Fit it in anywhere for pest-ridding convenience.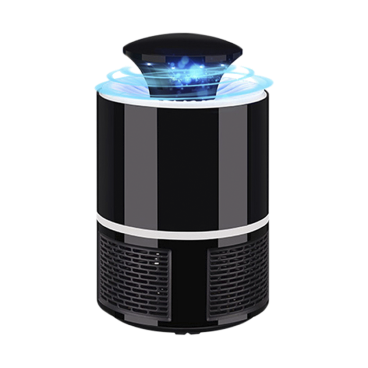 Open to empty
Open the bottom large-capacity storage tank once a week to get rid of dead prey.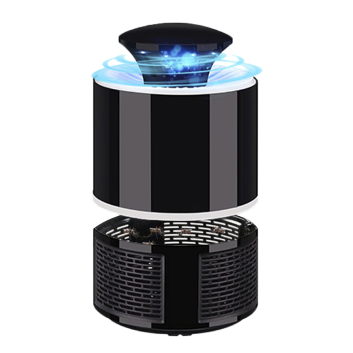 FREE SHIPPING POLICY
Shipping on Continental USA orders of $75 or more is FREE via the lowest cost option available at our discretion. If you care more about helping the animals than getting free shipping, just choose a paid option at checkout. We sure appreciate that! Expedited shipping is also available if you need something in a hurry. You can choose your selection at checkout and we'll honor what you select.
If there are ANY delays in getting your item shipped within 48 hours, we will let you know. If you need something in a hurry, please contact us to make sure we have it in stock. We are a small business, we do not keep a lot of stock on hand of most items. If someone buys 3 or 4 of an item, that will likely wipe out our inventory, if you happen to order at a time like that, it may take 1-2 weeks for us to get the item back in stock.
International orders are welcome for small items. We will gladly cover the cost of the shipping for orders over $100, except for heavy items. Sometimes we can have products shipped directly from the manufacturer at a lower cost than we can ship from the USA. We'll let you know where to expect your package from.
Heavy and bulky items may require additional shipping costs.
Canadian Friends, FREE Shipping for YOU on Orders Over $100! – Please Note:
Import duties, taxes, and charges are not included in the item price or shipping cost. These charges are the buyer's responsibility.
Please check with your country's customs office to determine what these additional costs will be prior to buying.
Again, if helping the animals means more to you than free shipping, please choose a paid option at checkout to help us with the expense. ALL proceeds help the rescued animals at Rooterville Animal Sanctuary, so every dollar matters to us.
If you have questions about the shipping policies, please contact us at info@thepinkpigs.com. We will do whatever we can to make you happy as long as we don't lose money doing so. Thank you for your understanding!
Your payment information is processed securely. We do not store credit card details nor have access to your credit card information.